Opening Times
Monday – Sunday:
Open 24 Hours
Address
Brooks Ln,
Middlewich,
CW10 0JH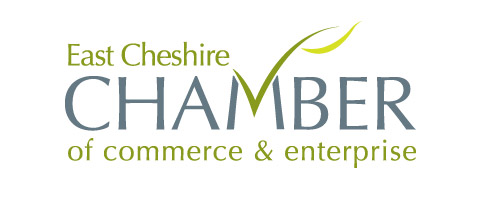 Efficient Storage with Secure Units in Middlewich
Spaces and Places is the go-to for the best self storage Middlewich has in store. Storage has been our business for years and we are exceptional at it. We offer an impressive range of services for customers across Middlewich and beyond. Business and personal storage are some of our most requested services. Our storage facilities are available in different sizes to suit the broad category of clients to whom we cater. We are on Brooks Lane in Middlewich, making or easy for clients to find our storage site.
Simplifying Storage
At Spaces and Places, we ensure that you find the most suitable storage unit Middlewich has in store as quickly as possible. Check out the 'how it works' section to see the steps to renting self storage. We provide bundled services for clients who need them to eliminate stress. You can get packing materials as you rent your unit, saving you the task of buying from another vendor. Our rental terms are flexible; you can rent for as short or as long as you wish. If you need to cancel a contract, we refund the unused days. With 24-hour access at the storage centre, unit owners can come and go as is convenient.
Suitable Storage for All Needs
Our business storage solutions are perfect when you are in between offices and need that extra space. If you run a mobile venture and require a place to keep documents, equipment or supplies while in Middlewich, a storage unit can save you significant hassle. For personal storage needs, our facilities are suitable for numerous applications. Say you are travelling and want to rent your house out. You can hire a storage unit for some of the stuff you don't want to leave in the house. Our secure storage rooms are also ideal for storing items that you don't use often like Christmas trees, decorations, old appliances and furniture. For some of the most dependable and reasonably-priced self storage Middlewich has to offer, Spaces and Places delivers consistently. We also have a storage facility in the neighbouring town of Winsford.
How it works!
Our Five Step Guide
Step 1
Contact Us

Step 2
View & Sign Up

Step 3
Initial Payment

Step 4
Visit 24/7

Step 5
Give Notice

It's simple to arrange, easy to load up and safe and secure. Each self storage facility offers high grade self storage units so your items are stored in a clean and protective environment. We are committed to making your items as secure as possible and we can even help with insurance
We can provide quotes for Cardboard boxes and packaging items – such as packaging tape & labels.
Please just give us a call for our availability and pricing!'  
Our self storage centre in Middlewich offers safe, clean and highly affordable flexible storage options, with 24/7 access. Whatever your storage needs, we can provide the perfect solution and pride ourselves on our easy to choose, easy to use set up.
Our Middlewich storage centre offers safe, clean and highly affordable flexible business storage, with the added advantage of 24/7 access and no long term tie-ins. We currently work with sole traders, retailers, eBayers, merchandisers, sales execs and offices. Whatever your business storage needs, we can help you expand and grow by ensuring that your stock, merchandising, archived documents, or equipment are safe, secure and always accessible. Give our friendly team a call to find out more.