Toys can be valuable items. Sometimes, the most innocuous playthings can become valuable collector's items that are relentlessly sought after. Guessing which toys will become valuable in a few years is not easy. However, there are some trends you can keep an eye on.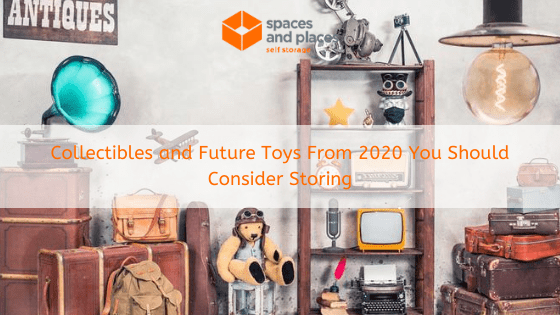 Collectable Trends of 2020
If you want to try speculating on some toys in 2020, try looking for the following:
Supernatural – This CW show entered its 15th and final season in 2020. After such a long run, there are plenty of unique items out there commemorating the show's long history as it finally comes to an end.
Fortnite – The Fortnite World Cup was cancelled in 2020 due to the Covid-19 epidemic. However, Epic had time to create and release some merchandise for the event that never was. The merchandise's limited nature means it's already valuable.
Disney – Disney celebrated several anniversaries in 2020. Pluto and Daisy turned 90 and 80 respectively, and Disneyland itself turned 65. This is also the year that Disney's popular ride Splash Mountain was rebranded so any merchandise and toys from the older theme are very likely to become valuable.
Jurassic World: Camp Cretaceous – This exclusive Netflix show will debut later this year and the Jurassic Park franchise has always been popular. It may be worth speculating on toys from this upcoming series in case it recaptures some of the original film's wild popularity.
Storing Collectables and Toys
Now that you have invested in some items for the future, you need to store them properly. This means you cannot just throw a toy in the back of your wardrobe and expect it to last.
The best way to keep your valuable items and potentially valuable collectables safe is to rent a dedicated storage space. Try Spaces and Places Self Storage when you rent a storage unit in Manchester, Cheshire or Warwickshire so you can be sure that your items are stored properly while you wait for them to increase in value.
Renting a storage space means your items will be kept out of direct sunlight in a dry, dust-free space. With the proper packaging and the right environment, for collectables will last for years. Ensure you protect any original boxes as these add value, and use bubble wrap, then seal it another high-quality storage container.
Once you have all of your items, make sure to label them clearly. If you see a sudden demand for the items you are keeping in storage, you need to be able to access them quickly to take advantage of the strong market. Always pay attention to trends and never miss your opportunity to sell.