What is a storage auction?
A storage auction is convenient and incredible way for owners of storage facilities to recover some of their back rent while clearing out their storage spaces for new clients.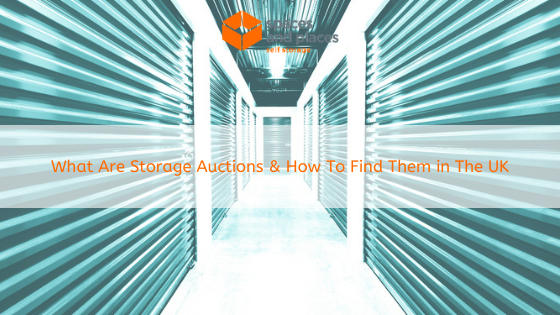 Storage auctions are conducted by the owner of a storage facility when a former client stops paying for rent and still has belongings in the storage space.
Most of the time, this happens when a client passes away, generally neglects the responsibility, or abandons the items in the facility. In such cases, the owner of the facility has the right to host an auction for the contents inside the storage facility.
How do storage auctions work?
Below are a steps explaining how storage auctions work;
• Note down the items- the owner of the storage facility has to jot down the items that are inside the storage unit before the auction or bidding starts.
• Opening of the storage unit- The first thing that happens in a storage auction is that the storage units are opened up to the audience. The audience gets time to see what is inside the storage unit. However, they are not allowed to go through any boxes or packed items. They also cannot move the items to see everything.
• The bidding- after the visit to the unit, the bidding begins. Note that the items in the storage unit can be offered as a lot or as individual pieces. If the owner is offering the items as a lot, it means that the person who wins the bid gets all the items in the unit. The bidding happens the same way as in any other auction.
Note that most storage facility owners choose to offer the items as a lot because it is much easier and it guarantees that all the items are bought. Once the bidding is done, the winners have to collect the items in 48 hours so that the owner can put the unit up for rent again.
How to find your nearest storage auction
You can find your nearest storage auction from looking it up online or through auction announcements. You can also look up storage rental sites in Nuneaton and Manchester for some insight on storage auctions in the area.