Manchester is situated in Northwest England. This city has a rich history and culture and is offers urban living, superb travel links and beautiful countryside.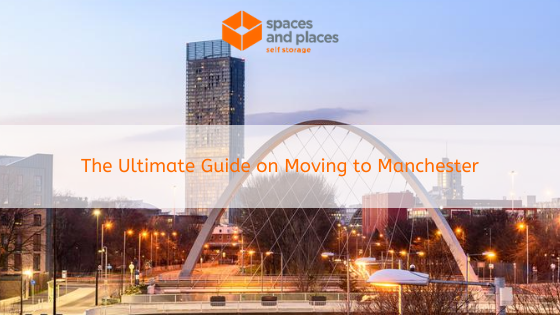 Manchester itself has a lively city centre and offers fantastic nightlife. It's also home to iconic sports clubs and stars. Want more reasons why you should move to Manchester? Check out the following information.
It's Small and yet Big Enough
Manchester might a smaller city than London or Birmingham, but it has enough spaces and places that you can explore and enjoy. You can visit the Etihad stadium, home to Manchester City Football Club, or Old Trafford, where the Red Devils (MUFC) play.
If you love art, you may pay a visit to the Whitworth Gallery and see avant-garde photography and Old Masters. Keen on history? The Salford Quays dockyards now house the Daniel Libeskind-designed Imperial War Museum North, and provides great parking and a café. And just over the road is MediaCityUK and the famous Lowry cultural centre.
It's Ranked as the Best City to Live in the UK
Manchester was ranked twice as the most liveable city in the UK in 2018 and 2019. The ranking was based on healthcare, crime rates, social stability, and education. Therefore, whether you are looking for a new job or a stable place to live with your family, Manchester is the elite option.
More Employment Opportunities
Attracting significant investors is the key to building a productive economy as it creates job opportunities. Manchester has done just that and was ranked as the 44th city to have accelerated growth in the labour market. This means that you have a high chance of getting employed in Manchester than most of its neighbouring metropolitans.
Great Infrastructure
Manchester is a modern city with great infrastructure. From excellent public transport to modern buildings, this city has everything you would want to see in a developed place.
It even has a hop-on-hop-off shuttle bus that will make it easy for you to find excellent self storage units in Manchester when you need to store some of your belonging when you relocate here.
It's Home to a World-Class University
QS World University Rankings 2020 ranked Manchester University as the 27th best university in the world. This institution has a population of about 80,000 students, which makes it very lively to pursue your education. It also makes the areas neighbouring the university very vibrant.
Whether you are moving from the furthest corner of the world or other parts of the UK, Manchester is the place to live. From picturesque countryside to a lively urban life, this city has everything for everyone. It also has excellent infrastructure and high employment opportunities.