Spaces & Places has been providing targeted self-storage solutions to Manchester customers since 1998 and this reputation continues into the present day. One of the main reasons for our popularity involves the wide range of storage units that we are able to supply.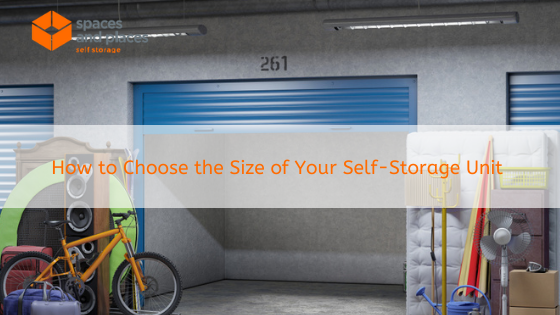 Still, choosing the most appropriate size can be tricky. If you are looking to save money while making the most out of the available space, it is a good idea to take a look at your options in slightly more detail.
What Dimensions are Available?
Anyone who has been looking for an efficient storage unit in Manchester has certainly come to the right place. Clients can choose from two different sizes:
150 square feet (20 feet x 8 feet x 8 feet)
75 square feet (10 feet x 8 feet x 8 feet)
Of course, the dimensions themselves will be based on what you are planning to store. What professional recommendations should you keep in mind?
What Size is the Best Option?
Many individuals who are moving to Manchester do so in stages. In this case, smaller units can be employed to safely store important items until they are able to be transported to the property in question.
However, you might instead be planning a single trip through the use of third-party transportation services. Assuming that you are bringing along bulk items such as furniture or office supplies, larger units will often represent the ideal solution.
These self-storage facilities can be accessed depending upon your personal schedule, so the contents are able to be removed at the most convenient times.
Still, you will be provided with an ample amount of space in the event that any delays are encountered during the actual transition to your new Manchester property.
Spaces & Places is pleased to provide modern facilities alongside superior storage solutions. If you are relocating to Manchester in the near future, please make it a point to contact one of our representatives.
We will be pleased to explain your options in greater detail. We look forward to hearing from you!