Having a loft is one of the best ideas to solve storage problems for most house owners. This type of space can be one of the best places for domestic storage. You can easily and inexpensively have your loft transformed into a secure and functional storage area.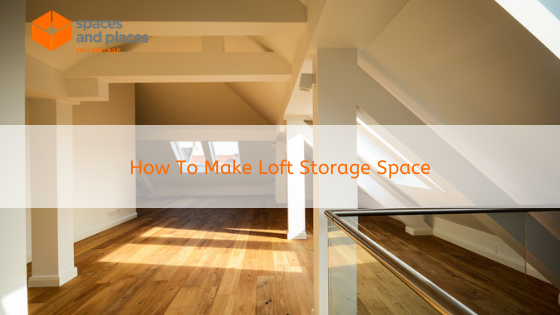 The size and shape of the loft are the only factors that may limit the storage space of the loft. On the contrary, you need to be creative to have an organised and sound storage space in your loft.
Here are some tips on creating sufficient storage space in your loft.
Create a Strong Base
Placing boards on your loft helps maximise and create a strong base area. It also enables you to safely store your boxes, items, and storage containers.
Before placing your items, it is advisable to ensure that you know the weight limits to avoid too much pressure on your loft.
Illuminate and Install Downlights
You should illuminate your loft for easier access to your items. Illumination enables one to consider using it regularly as a storage area. Fix electric lights in the area and have switches placed at any place that is easy to locate.
Ensure the downlights area correctly protected and sealed with a downlight protector that minimises house fires and drafts. There are various downlights that you can have cheaply installed in your house.
Storage Platform
When creating this platform, remember not to squash the insulation. Through research, compressing insulation with heavy items or boards reduces its thermal performance by over 50%.
So, create the storage platform 270mm above the insulation using a stilted system like a loft leg. It is advisable to use professional help when using the platform systems.
Shelving
Creating shelves in the loft is one of the best ways of utilising the space. Most homeowners construct their roofs using timber trusses. Trusses usually limit spaces in the loft, but you can use the area in between to create good storage space.
It is easy to create a truss shelf between the unutilised spaces above the insulation. The shelves can hold many things that may consume a lot of space in your house. For example, one can keep clothes fresh in storage containers, boxes and baskets, and then place them on the shelves.
Parting words
Nowadays, it is possible to have your items stored in a safe and sound place by utilising the space beneath the roof of your house. You can follow the above tips to maximise your loft area and create additional storage space for the items consuming space inside your home.
Alternatively, if you live in the Manchester area, see our self storage units in Manchester for an external storage solution.