While most UK residents focus on how Brexit will negatively affect self storage, others believe that the country will bounce back.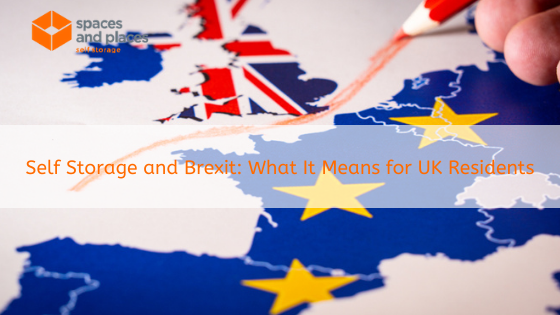 In the last recession that happened back in 2008, the industry never declined. Instead, it experienced a substantial boost after fairly decelerating during the slump.
In general, the economy drops during a massive recession, like Brexit, but there is always hope in any situation.
The same way businesses are downsizing, homeowners have a habit of relocating and usually make use of secure, flexible and affordable self-storage facilities.
Actually, the previous economic world trends show that reduced transitions often lead to prolonged self-storage terms. Spaces and Places continue to offer the best Self Storage Manchester has to offer.
Below are the top reasons why UK residents need to use self storage after the Brexit:
​Downsizing
If the European Union countries vote for hostile terms against the United Kingdom, the future of the country's economy will undoubtedly be in danger.
For instance, they can enact unprincipled tariff deals that can increase the price of imported goods by two or three times. Due to this, most people are preferring an affordable lifestyle, such as renting self storage units.
​It Makes Moving Easier
If you are moving abroad, you undoubtedly need the help of self storage units. First, it prevents the unwanted accidents that may occur on your stuff as you move.
Second, it makes moving much more efficient as you will store the items in a single unit during the entire movement. Third, it helps you in estimating the size of the moving van you need to hire.
​Decluttering
With Brexit in place, most UK citizens will be travelling a lot. Both businesspersons and salespeople will go on local and international tours.
Basically, this means that people will require a storage unit for their items. These storage facilities will securely store the valuable stuff while these people are away.
Although Brexit comes with countless uncertainties, you don't need to worry. There are a few strategies you can undertake to protect your family against the effects of leaving the European Union. As a general rule, you only need to stay calm and avoid making hasty decisions.