The decision for a family to move most of the time is not optional. Nonetheless, moving home can be stressful for you and your kids; any parent in the UK can attest.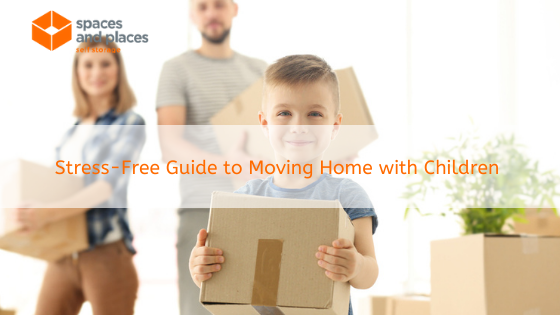 When your kids experience a drastic change in their living environment, it disrupts their norm and may cause a traumatic experience.
Furthermore, moving home for parents with young kids entails organising the services of the best removal company.
This company will guarantee the safety of your goods and fulfil your budget expectations.
It is also essential to share with your kids in advance the positive reasons you are moving home.
Consequently, this will let them get used to the idea earlier enough. This guide shares three essential tips that will offer your children a stress-free moment when moving home.
Tips to stress-free guide when you are moving home with kids
With a little planning and adhering to the following tips, any parent can offer their kids a stress-free home move.
#1. Keep the moving day friendly
Before the activities of this eventful day starts, introduce your kids to the team that will help you move home. Nonetheless, reassuring them about the safety of their toys and possessions is not optional. Also, never get your kids out of the way, and their participation in this event builds their confidence.
#2. Shop in advance for the best removal company
Before you decide on the best day to move your home, it is advisable to source in advance for a reliable and reputable removal company that you can trust with your belongings' safety.
Nonetheless, it is good to note that not all removal companies are good at keeping clothing fresh in storage. When choosing the best removal companies, recommendations, and reviews are paramount to your decision.
Also, look out for the best removal company that can work within your budget and adhere strictly to your requirement.
#3. Get your kid ready
If you plan to relocate your home, it is vital to discuss any concern that may frustrate your child. This action will help your child to calm down and welcome the new idea. Also, it allows them to say goodbye to their close friends.
Conclusion
Sourcing for the best and reliable self storage unit in Manchester eases your processes when moving your home, especially if you are a parent with a young kid. Also, adhering to the above three tips ensures your child is comfortable with your idea of moving home.