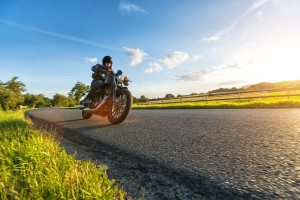 Self storage is a cost-effective and convenient way to store your motorbike. But before you start packing up your bike, it's important to have the right preparation done beforehand. In this article, we will go over some of the most important steps that need to be taken in order for you to safely store your motorcycle during its period in self storage.
Choosing the Correct Storage Unit Size
Before you start packing up your bike, it's important to have the right preparation done beforehand. The size of the storage unit needed will depend on how many motorcycles are being stored and their sizes. For example, a small motorcycle would store in 50 sqft while large ones such as Harley Davidson, Ducati and sportbikes would require around 75 square feet.
It's important to be aware of the size limits so that you end up with enough storage space while also not paying for too much.
The primary consideration in selecting a self-storage unit should always be how safe it will keep your bike from theft or vandalism.
Preparing the Unit For Your Motorcycle
Place a tarp over the floor of your self-storage unit and spread it out to ensure that all footprints are avoided.
Wipe down any surface in the storage space with a damp cloth and remove any dirt or dust from surfaces that might get scratched by wheel kick stands, cables or other hard items during transit.
Cover up anything you don't want to be scratched by the frame of the bike.
Cover any painted surfaces with a tarp or other protective cloth.
If you intend on putting tools in your storage container for safety purposes, put them inside of bags so that they don't scratch the unit.
Prepping the Engine for Long Winter Storage
When storing your motorcycle over long periods of time, it's important to prep the engine.
Before storing your bike, drain all of the fuel from the tank and replace it with fresh petrol, additive or stabilizer.
Use an air compressor to blow out any water that may have collected in coolant hoses and radiator caps.
Check your air filter to ensure that it is clean before storing the bike as dirt will become permanently embedded in the surface if left unchecked.
When it comes to storing your motorcycle, a self storage unit can be the perfect solution. If you are in Nuneaton and want help finding the best storage for your bike, get in touch today!