Document storage is a term that describes the processes of storing, managing and retrieving large amounts of paper documents. This process can be done manually or using technology to automate document storage operations. There are many ways that self-storage units can help you store your documents in an organised manner for easy retrieval when needed.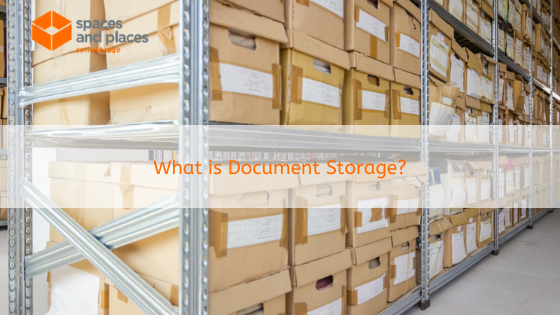 Benefits of Document Storage
There are many benefits to using self-storage units for document storage. Some of these benefits include:
• A safe place for documents that are only needed at times, or when they need to be accessed.
• Ability to store large amounts of paper files in a relatively small space and without taking up valuable office space with shelves.
• Documents are easily accessible and can be retrieved without having to go through the storage process each time.
Types of Documents That Should be Stored
Many business use document storage to store documents that are needed long-term but that is not needed on a daily basis. For example, these documents include:
• Copies of purchase orders or invoices to be kept for records and tax reasons;
• Documents relating to an organisation's history
• Client Contracts
• Employee files
The type of document storage you need will depend on the nature of your business and what is required to run it smoothly.
Document Storage Tips and Tricks
Getting the most from your document storage unit is easy with the following tips and tricks:
• Label folders clearly to make them easier to find when you need a document.
• Use different colours for contracts, invoices and other financial records
• Sort documents by category so that they are stored in grids, not piles or stacks.
The purpose of organising your files is two-fold; it takes up less space than if everything was just thrown into one area and would result in a completely disorganised unit. This will also make it easier to find what you need when the time comes, as organising means that documents are grouped by topic or type of file and therefore more easily accessed.
Preserving Old Paper Documents
When archiving old paper documents, it is important to know how you will store the material:
• Keep the documents in a dry, humid-free place
• Place them in acid-free paper or other archival material
If you are storing them over a long period of time, the documents should be stored flat to avoid warping and splitting.
Some people like to display their old paper documents as a record of what they have accomplished and where they have been during their lives. For example, if you were an artist who has created many sketches which document your work over time, you might want to display these sketches on your wall later in life.
If you are looking for a safe and secure document storage service in Nuneaton, we can help. Our team of experts will take care of all your needs so that you don't have to worry about the process at all. Get in touch with Spaces and Places today if this is something you would like more information on!