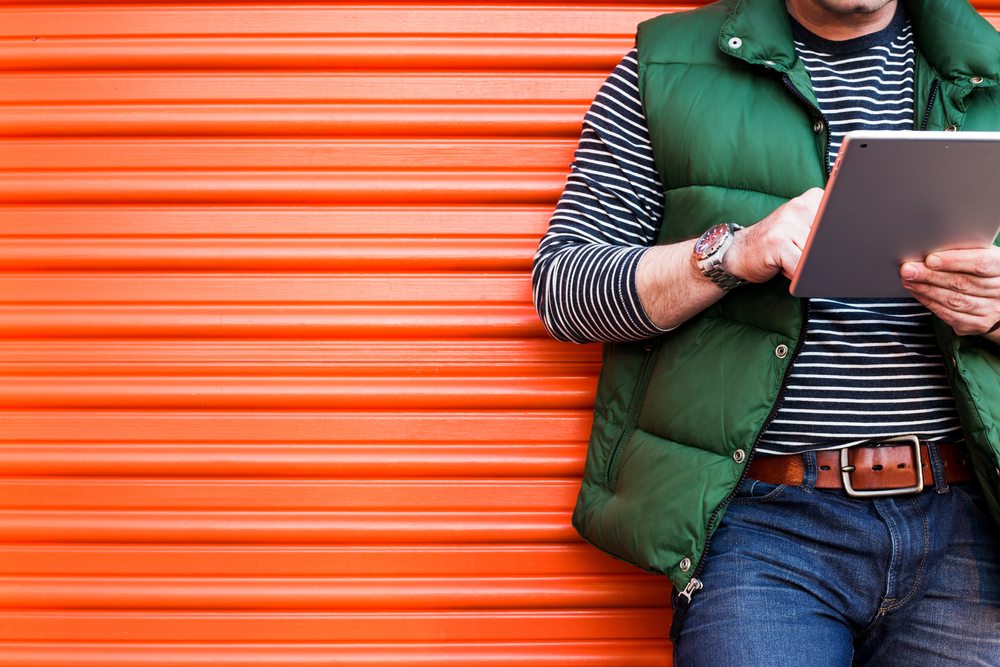 Whatever the nature or size of your business, you'll inevitably need to store things like equipment, supplies and files.
How and where you store the things you need to run your business can make a big difference to your overall efficiency. A crowded, disorganised work space can slow you down, demotivate you or even present a health and safety hazard.
Here's how to organise and free up storage space for better business efficiency.
Storage tips for business premises 
From new startups to SMEs, most businesses will face storage challenges at one time or another. If you're starting to outgrow your premises, here's what you can do to get organised and free up space:
– Walk around the premises and identify things which are in the way, such as boxes stacked up in corners or corridors and paperwork piled up on desks.
– Move everything to one place (e.g. a breakout area) so you can see at a glance what you need to store before you start trying to fit it all into cupboards or storerooms.
– Put the things you use regularly into your cupboards or storerooms (labelling items clearly and creating rows of boxes for easy access) and consider using self-storage for things you only need occasionally.
Hiring a self-storage unit is a great alternative to renting warehouse space or moving into larger premises; it's less expensive (as you don't have to pay for business rates and utilities) and completely flexible, as you can increase or decrease the space as your needs change.
Storage tips for home working
Whether you work at your kitchen table or in a spare room, it's likely that your work space is confined to a small area of the house – so it's important to make sure you have room to think instead of being crowded by files and supplies.
– Put up sturdy, wall-mounted shelves or use a tall drawer unit/bookcase to store items vertically rather than taking up valuable floor space.
– Digitise your files and use cloud storage to reduce the amount of paperwork you need to keep in filing boxes and cabinets.
– Put old but important paperwork into cardboard archive boxes to prevent fading/yellowing, and consider moving the boxes into self-storage to free up space.
– Putting items into self-storage can help to free up working space in your home, or even to  create a dedicated work space – for example by clearing out a large cupboard or boxroom which can then be fitted with a desk and chair.
Find out about self-storage for businesses
Proper storage solutions can save you valuable space and time, leaving you free to focus on growing your business.
Our range of self-storage units are affordable and flexible; you can hire as much or little space as you need, even if it's just for a short period of time (e.g. while relocating or decorating your current premises), and change your storage space according to your needs.
Why not contact us to find out more?