Are you struggling to get back to the norm after Christmas? The period shortly after Christmas can be messy and overwhelming as you have all kinds of goodies at your home and may not be too sure where to start the decluttering process.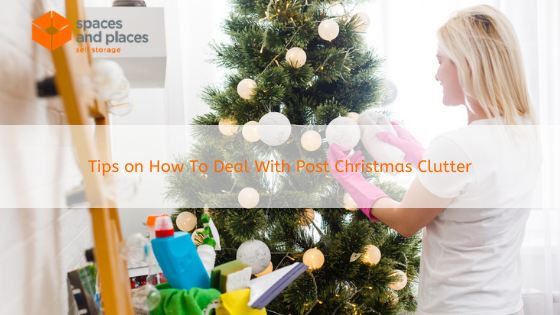 Here are some tips to help you streamline your closets, deal with the toys taking over the dining room and eventually work on the junk drawers.
To start with, deal with the holiday trappings as you clear the plastic ornaments and candles using small containers you have such as the empty cartons.
You can wrap the fragile ornaments using old newspapers or else acquire self storage in Manchester. If you do struggle to get a motivation to declutter the Christmas decorations, you can set a deadline and note it on your diary. Ensure you make efforts to clear all the traces of Christmas by the set deadline.
Next, you will have to tackle the toys cluttered all over. The best way to deal with it is by engaging the children and getting them to select some of the toys to donate. Donating some of the toys to the less fortunate can be a motivating way of doing away with some of them.
Another great way would be encouraging them to sell the toys they no longer need through the online platforms or at the garage sale and keep the proceeds for their use. Once the toys are put away with then it becomes much easier to clean the home.
The kitchen can't go unnoticed as it needs a thorough clean up. Be ruthless. Do away with any food that you are no longer going to consume. Sweep the floor and the fridge clean and don't forget to work on the countertops.
Afterwards, get yourself a treat by going to the store and getting healthy eats stocked ready to start the new year.
Lastly, use Spaces and Places Self Storage to store your new items. It will be an easier way to see if you have spaces for new possessions.