Moving your business can feel like an overwhelming job, but it doesn't have to be. Planning ahead makes the entire process that much easier and for operations to start up again quickly with minimal disruption.
To ensure that your commercial move goes smoothly and efficiently, use the following tips to get you from point A to point B with ease.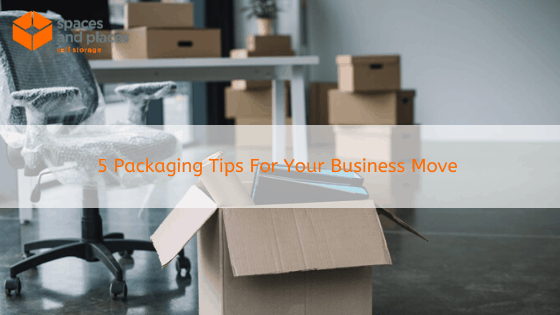 Don't Wait Too Long to Get Started
It's always best to start your move as soon as possible. This allows you ample time to pack everything relating to your business in an organised way. As soon as you decide that you want to move your business, you can get started on the tasks involved so nothing is left to the last minute.
Use the Right Packing Supplies
To ensure that your business possessions, including furniture, documents, and employee files, are moved safely, use appropriate packing materials. Use sturdy cardboard moving boxes, bubble wrap, and blankets for safe removal of your items. Packing tape, bags and markers for labelling are also important.
Get Rid of Things You Don't Need
As you pack up your business, set aside the things you won't need in the new place. That way you aren't moving items that you have no use for and won't have to worry about unpacking them. You can sell or donate these things before you leave the old property, eliminating the need to deal with them later.
Label Everything
Staying organised is vital when you move your business so make sure you label all of your boxes as you go. This enables you to load the boxes in a logical manner and tells you where everything belongs when you arrive in your new location. On each box, write what's inside and where it needs to end up. This makes unpacking so much easier and efficient.
Consider Your Storage Options
If you can't take it all with you, a storage unit in Nuneaton makes perfect sense. Use it to store items you aren't ready for as well as things that you don't have space for. Make sure that you don't store electronics or important documents unless you have temperature control.
Choose a unit that's the right size and one that offers security so your items are safe. That way your business belongings are ready when you need them but won't take up unnecessary space in your new property. Also, make sure you can access your unit any time you need.
Be organised and methodical, stick to your timeline and your move will go smoothly.