Storage spaces are used to store all sorts of items from drinks bottles, newspaper clippings to a pile of treasure and pure junk.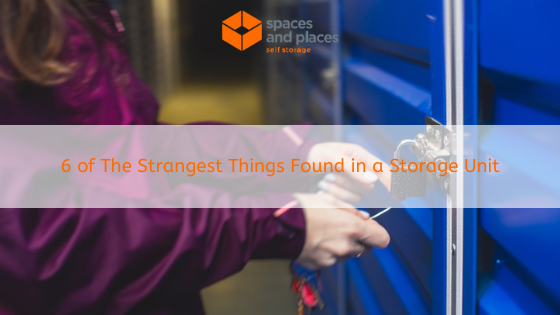 Behind these metal doors lie bizarre discoveries and treasures whereby competitive bidders fight each other out to buy a storage facility. Here's a quick look at some of the strangest things to be found in storage units.
Lotus Submarine Car
Back in 1989 when a bidder purchased the contents of a storage unit, he was shocked to find the Lotus Submarine vehicle used in a James Bond Movie. The car was auctioned in 2013 and sold for almost a million dollars.
Rare Cars
Self storage units are common for classic car storage. In 2009 a supercar was found sat untouched with its expected value close to $9 million. The nephew of the car owner uncovered the rare car which was a 1937 Bugatti 57S.
Space Equipment
A NASA rocket and a countdown clock are among the items that a winning bidder bought through an auction.
Burt Reynold's Memorabilia
The storage facility belonging to Burt Reynolds had lots of interesting items such as a canoe, a horse carriage, a letter to his doctor and many more. Imagine finding all of these memorabilia stacked up together.
A Human Leg
When Shannon Whisnant purchased the contents of a storage unit he unexpectedly found a human leg. Shocking as it may seem the previous owner of the unit had stored his amputated leg which was to be buried alongside him.
Never-Released Michael Jackson Songs
After Joe Jackson failed to pay for his storage rent the contents in the unit went up for auction and they included over 250 never released Michael Jackson songs.
Why Use a Storage Unit
Storage facilities are the perfect space to store any bizarre item, treasure or any unique equipment you may have. They are secure and as long as you pay the rent your contents can last in there for a lifetime.
The Best Storage Unit
Selecting the best storage unit depends on its accessibility, security and cost. Thus when you find a storage facility that meets the above factors then you are good to go.