Office space can be expensive and depending on your industry, sometimes you need to store products for infrequent use.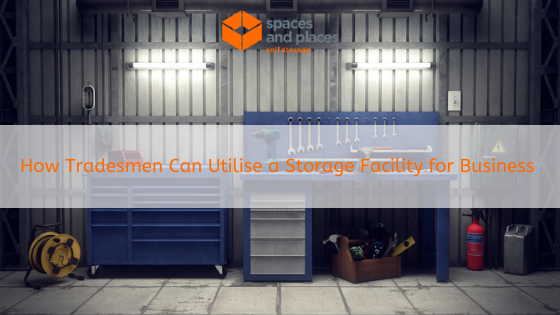 Having piles of items filling up office space can reduce the performance of highly stressed employees as they have to keep manoeuvring around things.
Whilst storage facilities are generally associated with storing furniture and other collections, they can be a gem, primarily if you ship in products upon order. They are not only useful during the downsizing of a company or when one relocates.
How to Utilise a Storage Facility
As a tradesman, you probably have electrical parts, fittings and other expensive tools that cannot all fit in your van. It is also risky driving around with extensive inventory in the van.
A storage facility provides the ultimate solution, facilitating the possibility of increasing your stock and giving you the peace of mind of never running out, ensuring a successful business. Storage facilities are ideal for several reasons. They provide:
• Convenience – You can keep items in stock for quick fittings without relying on stock availability in stores.
• Cost-effectiveness – If you ship in parts, buying in bulk saves you money. Storage facilities are also cheaper than office space.
• Security – Secured facilities are better than storing in your home or van.
• Efficiency – For quick fits, or late calls, you do not depend on a retail store's operating hours as you have your supplies already in stock.
• Timely Delivery – Enables you to be available 24/7.
• Space – Allows you to store bulky products, and you can maintain a broader range of products.
Can a Storage Facility Be Used as An Office?
Depending on location, some storage units have the legal permissions to operate as a small designated office space, though most do not. These would have amenities like conference rooms, restrooms and parking.
If you're looking for business storage in Middlewich then you need to choose one that not only has the most suitable storage units, but also provide bundled services for clients to make your experience stress-free.
With 24-hour access, the rental terms are very flexible, charging you only for used days in case of cancellation of the contract.