Below is a really simple guide on how to reorganize your self storage unit
The chore of cleaning and organising a self-storage unit, especially one you haven't visited in a while, might seem overwhelming. But these tips should help reassure you that it's actually an easy task.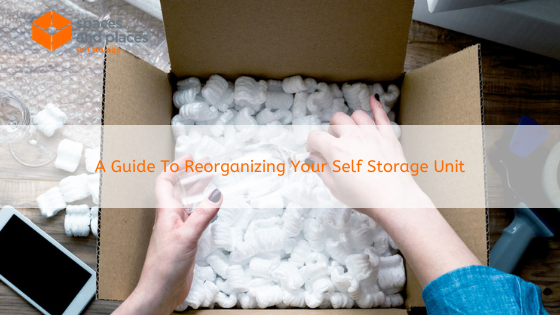 1. Take an inventory and develop a game plan
The primary step is to open boxes and take out things to see what you have. Have a positive outlook and keep an eye out for prized family heirlooms that can be passed down to future generations, or even items of value that can be donated or sold.
If there are too many things in the unit to create a more organized space, consider what you no longer need to store. It is essential to understand that an overfilled unit will need much time and effort to rearrange.
Once you know what you have in your storage unit, manage a plan of what to do with everything. Make a list of things you will sell, things you plan to keep, things for donation, and things that need to be dumped.
2. Lighten your load, recruit helping hands
If your giveaways are in good condition then you are in luck, as some non-profit organisations will pick them up for free. In the case of items for sale, arrange for the receivers to pick them straight from your self-storage unit.
Plan the pickups before your reorganising day to reduce the things you have to arrange. You can either call your friends to help with cataloguing the boxes or hire help which will help with both moving and reorganising the storage unit.
3. Dispose of trash and reorganise your unit
Come up with a plan to take care of the items in your storage unit destined for the landfill. It can be in the storage facility waste bin, or you can lease a garbage removal troupe to pick up the junk.
At this point, you only have what you intend to keep, and it will be easy to reorganize it in the self-storage unit.
4. Spaces and places self-storage
At Spaces and Places, our self-storage in Middlewich provides safe, clean, and very affordable flexible storage options. The access is 24/7. We have solutions to everything your self-storage unit may need.