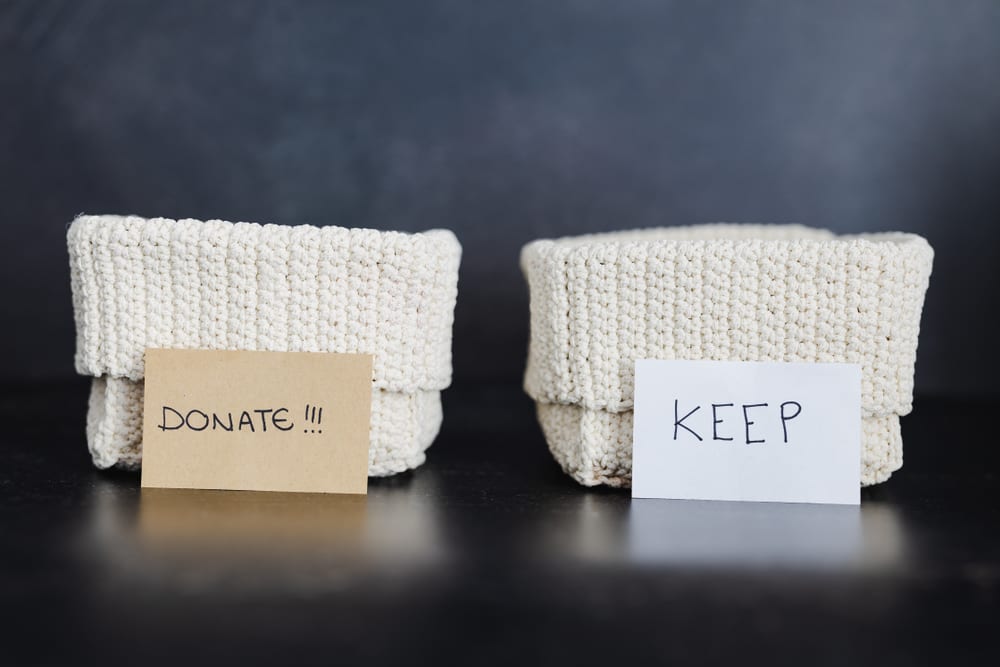 As we approach April, we also approach National Home Improvement Month. The aim is to encourage people in Britain to love the home that they live in by picking up a paint roller, screwdriver or lawnmower and improve their home.
Whether it be a small DIY job or a larger-scale project, you must first declutter your home before you make any home improvements as you will be able to notice which improvements or repairs need fixing.
Our Top Decluttering Tips
You should always sort rooms one at a time, in order to not get lost amongst the mess or forget a particular job.
Think about how useful an item is or what condition it is in and then sort your items into four categories; keep, sell, donate or dispose. If you mark some items 'keep', this doesn't necessarily mean that they need to stay in your home. You could invest in a storage unit for seasonal items like luggage, garden furniture and sports equipment.
Selling items mean you will raise money for your home improvements and so you may be able to avoid investing in a home improvement loan.
Any remaining usable items can be donated to a charity shop, with unusable items being taken to your local recycling centre.
How Can I Add Space and Value to my Home? 
In the last four years there has been a five-fold increase in the number of homeowners choosing to improve their home as opposed to moving house, according to a recent survey by insurance company Hiscox.
Due to concerns about rising property and mortgage prices and high moving costs, many people are looking to improve their current home by creating extra space as extra space can add around 20% to a property's value.
Converting the loft, cellar or garage into an extra bedroom, home office, bathroom or utility room adds a large amount of extra space to a home. Not only this, but if you choose to make an extra bedroom then you are expanding your buying audience as larger families may be interested in your home.
Adding a conservatory to the back of your house is a great way to open up a home as it expands the home further into the garden. It also allows for much more sunlight to enter the home which naturally makes a home appear more much spacious.
A single-storey extension could also be an option. This could potentially mean you have an added garage to your home or you could build on top of an existing garage and create another bedroom.
If you don't have the budget or planning permission for bigger projects like these, you can still improve the saleability of your home by decluttering. With less items piled up in a room it makes the room appear much bigger and brighter. It also means that any potential buyers can picture how they would use the space.
What are the Benefits of Self-Storage During Home Improvement?
Whether you're redecorating a room, having your kitchen re-fitted or building an extension, home improvements can be disruptive. You'll often have to empty the rooms which are being worked on so that there's enough space to work, which means moving furniture and other items into other rooms – making things crowded and uncomfortable.
Furniture, disconnected appliances and other large items you won't use while the work is being done can go into storage units in order to:
Protect your belongings from dust and paint
Free up space for you to work
Maximise the remaining space in the house.
If you're tackling home improvements in time for National Home Improvement Month and need some extra space, consider hiring a self-storage unit from Spaces and Places. We have 24-hour accessible self-storage units available in Manchester, Winsford, Nuneaton & Atherstone and Midlewich so get in touch today.