The first time you pack a self storage unit can be an overwhelming experience. There are many things to consider and it's not always easy to know what is best for your situation. This blog post will provide some helpful tips that we hope will make the process easier.
We'll share different packing techniques, as well as talk about how you should go about loading up space in order to avoid damages or breakages.
Finally, we'll offer advice on how to keep track of your belongings while they're stored away so you can find them when the time comes to retrieve them again!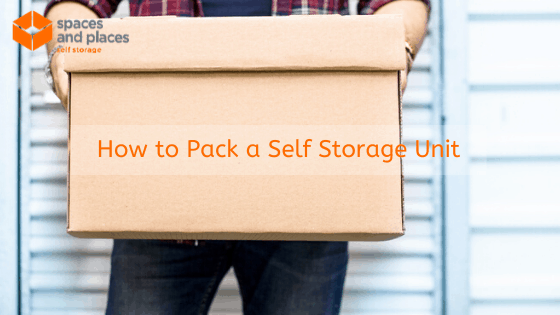 1. Sort the items into categories, such as clothes, kitchenware, books, and furniture.
Organising your items before packing them will make it much easier when you are in the loading and unloading stage.
For example, if you have multiple boxes of books, packing them uniformly into a larger box or crate instead of throwing them haphazardly into several smaller ones makes for much more convenient moving. It also saves space!
2. Pack each category separately to make it easier to find things later on, with items of similar sizes together.
Use larger boxes for bulky items like books or wooden ornaments, and smaller ones for everything else, because it makes unpacking the boxes much easier – just grab a stack of boxes and go!
For example, if you have books in multiple boxes, pack them into one large box instead of multiple smaller ones.
3. Leave some space at the top of each box for packing crumpled newspaper or bubble wrap.
This is useful to offer some protection around fragile objects such as glassware or vases etc.
4. Label every box with a sticker so you know what is inside before opening it.
You'll be surprised at how many people forget to do this! You'll often be unpacking boxes that you packed weeks ago and when you first pack the box you don't have a clue what might be inside.
If that box has a sticker on it with the contents written down, then you can just read the label to see what's in it without even opening it.
5. Keep boxes close together so they don't take up too much storage space.
Efficiently stacking your boxes will not only save you space in your storage unit, but will also give you more room to move around.
This is because the ceilings in some storage units are low, and if you save space by keeping your boxes close together, you'll be able to access all of them without having to wander around the unit aimlessly trying to locate a certain box. This will also make packing and moving into your new place much easier!
In Conclusion
When moving to a new home, one of the most difficult tasks is deciding what to do with your items that don't fit in the new space. It can be hard enough just packing up all of these things and finding storage for them!
If you are looking for a self storage unit in Manchester, we have the perfect option for your needs. We offer access to secure and clean units with 24/7 video surveillance so that our customers can be assured their valuables will always remain safe.