Why do so many people use self storage firms? Are there any advantages that stand out? What types of modern technology can you expect to leverage?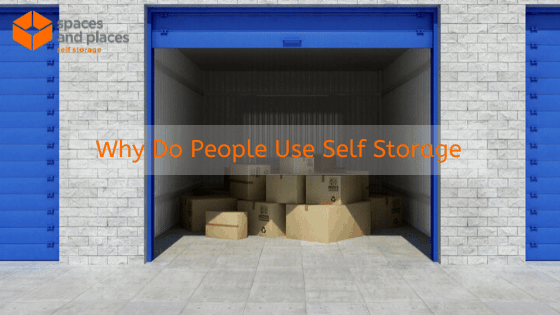 Whether you are hoping to find a secure solution for important documents or you happen to be purchasing a new home and need to store a handful of items, the fact of the matter is that being able to leverage the benefits that such facilities have to offer is quite important.
Let's take a look at what you can expect to enjoy when working with the team at Spaces and Places as well as why so many customers have come to rely upon our firm.
All About Flexibility
Why make things any more complicated than they have to be? We firmly believe that there should be a storage solution for every requirement. This is why you can choose self-storage units of different sizes depending upon your personal requirements.
Therefore, you will never be paying for more than empty space. This is one of the reasons why we are able to offer some of the most competitive rates in the industry.
Cutting-Edge Storage Solutions
There is no doubt that self storage needs to embrace the latest technology in order to ensure that your valuables are in good hands at all times. With storage at Spaces and Places, you can rest assured in the knowledge that your valuables are protected at all times. Security is a concept which our team takes extremely seriously.
Location, Location, Location
Whether you have been looking for a self storage unit in Nuneaton, Middlewich, Atherstone, Manchester, or Winsford, you have come to the right place. Please take a few moments to contact us directly in order to fully appreciate why so many individuals have come to rely upon our services.