Are you operating your small business enterprise from the dining room or the kitchen table? Is your house large enough to dedicate a whole room – say a spare bedroom, home office, or study room – to your business processes?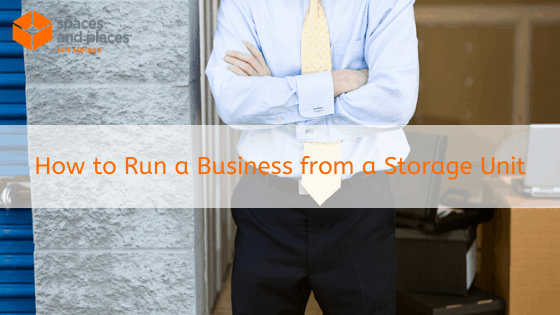 Unfortunately, the opposite is likely to be true and your small business will have taken over the entire house, with items stacked up in every available corner, paperwork on the furniture and the marketing materials scattered on any open space.
Whatever your situation, now may be the ideal time to add a more professional element, just like an office or any other place of business. However, before you consider taking out an expensive, long term lease using traditional business premises, think about the alternatives.
A storage unit can give you the space you need at a far more affordable price. If your business is situated around Nuneaton, Atherstone, Tamworth, Bedworth, or other areas in Warwickshire, consider visiting Spaces and Places Self Storage units Nuneaton. With five star reviews, exceptional service, and flexible terms, it offers an ideal solution. But how can it help?
Storing Extra Stock and Packaging for Your Orders
If you send your products locally, nationally, or even globally, a storage unit may be ideal for you. You can use it to organise items for ease of accessibility, something that is undoubtedly of huge importance if you are experiencing the never-ending challenge of locating and packaging orders.
An added bonus is that a storage unit often guarantees better security than most homes, with monitored CCTV, Smart Water DNA technology, on-site staff, and Italian engineered padlocks.
Store Creative Items
A storage unit is ideal for those working in the creative sector, searching for a secure, dry place in which to store their tools and materials. Some units offer power and lighting, enabling the completion of special commissions or orders. It's simple to create a space that works for you.
Keeps Your Tools Secure
When it comes to the machinery and tools that small companies use, it's well-known that they take up substantial space and that they're also costly. A storage unit offers a perfect solution- with security a priority, your equipment will be safe and secure.
Self-storage units are also easy to access, allow you to drive right up to your unit and offer the flexibility to change to a larger or smaller unit, if situations change.