There are several ways to get the most out of your storage unit. If you're looking for space that is both convenient and great value, Spaces and Places is a perfect choice. For some top tips, have a look at our guide below.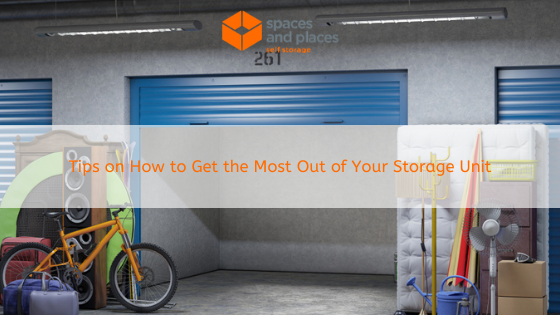 Consider Security and Safety
If you want to get the most out of your Middlewich storage unit, it pays to choose one that offers plenty of safety and security. Make sure there are measures taken to protect your valuables, whether you're storing furniture, collectables, documents or need motorcycle storage. You'll want to be sure there's CCTV, Smart Water DNA security, as well as gates and secure padlocks. That way you can be sure that your items are perfectly safe when you're aren't there.
Location is Important
The location of your storage unit plays a big role in how much added benefit you get out of it. Choose one that's close to home so that if you need access, it's just a quick trip away. If it's too far, getting things in and out of the unit will be more problematic, taking up more time than if it's near your home or business.
Pack Strategically
Instead of just tossing everything into your unit, take care to pack it well. Not only does this protect your items from the risk of damage, but it also makes them easier to find should you need to locate items at a later date. Put the heaviest and largest items on the bottom, stacking smaller and lighter ones on top.
Label everything so you know what's in each box: this will save you valuable time if you're looking for something specific, later. If it's a business, consider keeping a list of stock close to the unit entrance, or create an online inventory to track the contents, with a place to add comments and updates, such as when stock is removed or replaced.
Finally, Think About Insurance
While your items are safe in a reputable storage facility, it's a good idea to consider insuring the items. Whilst a fire, pests or floods cannot affect your belongings, due to the unique nature of our storage units, moving items between the unit and other premises is always the time when someone might drop something you value. By insuring your items, you can trust that you'll be compensated in the event of any damage or loss, whilst in transit.